Overview
The valley is 2000 feet above sea level. Sajek valley is known as the Queen of Hills & Roof of Rangamati. The name of Sajek Valley came from the Sajek River that originates from the Karnafuli River. Sajek river is working as a border between Bangladesh and India. Sajek valley resorts are made on the side of the hill to provide the unique experience of tribal lifestyle.
Sajek valley is famous for its natural beauty. The valley is surrounded by mountains, dense forest, grasslands hilly tracks. Many small rivers flow through the mountains among which Kachalong and Machalong are notable.
On the way to Sajek valley, one has to cross the Mayni range and Mayni river. The road to Sajek has high picks and falls. The native people of Sajek valley are ethnic minorities. Among them Chakma, Marma, Tripura, Pankua, Lushai and Sigma are mentionable. Women seem to be more involved in economic activities here. Tea stalls, food joints, and roadside marketplaces are dominated by women. People, in general, are gentle, welcoming and friendly.
Highlights
Sajek Valley
Alutila Cave
Hazachara Waterfall
Risang Waterfall
Rui Lui Para
Konglak Para
Stone Garden etc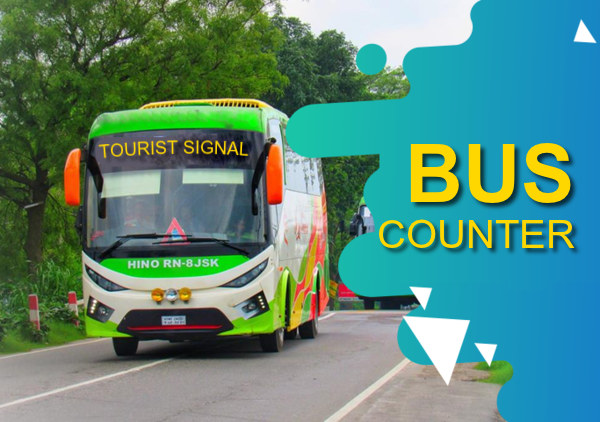 The tour will be started from Dhaka by highway Non-A/C Hino chair coach bus at 9 PM. Reached at Khagrachori town by 6 AM.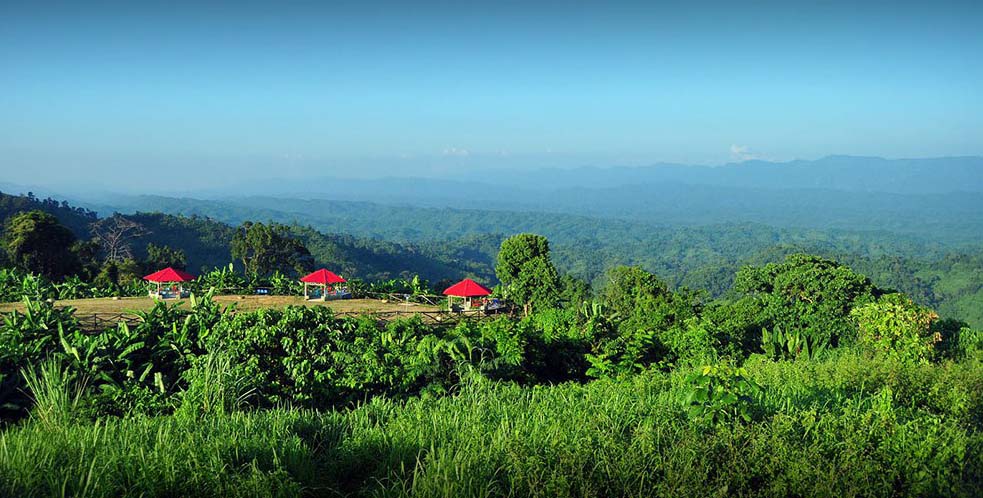 7 AM: Breakfast will be served at a local restaurant at Khagrachori town. After breakfast our guide will pick you up with a 4×4 Land Cruiser or Chander Gari. 7:30 AM: Journey to Sajek Valley by Chander Gari. It'll take 2 hours to reach Bhagaichori from where Army will escort the vehicle to Sajek Valley. From Bhagaichori, it'll take another 2 hours to reach the final destination, Sajek Valley. 10 AM: On the way, Hazachora waterfall will be visited. 1 PM: Reached Sajek Valley and check into the eco-resort. 2 PM: Lunch will be served at a local restaurant with standard Bengali menu at Sajek Valley. 4 PM: Visiting Konglok Para. It is highest point of Sajek valley. There's a small village on the top of Konglok Para. So, you'll experience the tribal lifestyle. 6 PM: Enjoy mesmerizing sunset from the Helipad of Sajek. The view from the helipad is something unique & amazing. 9 PM: Dinner will be served with Chicken BBQ, Paratha & Soft drinks. Night will be spent at the resort in a shared room.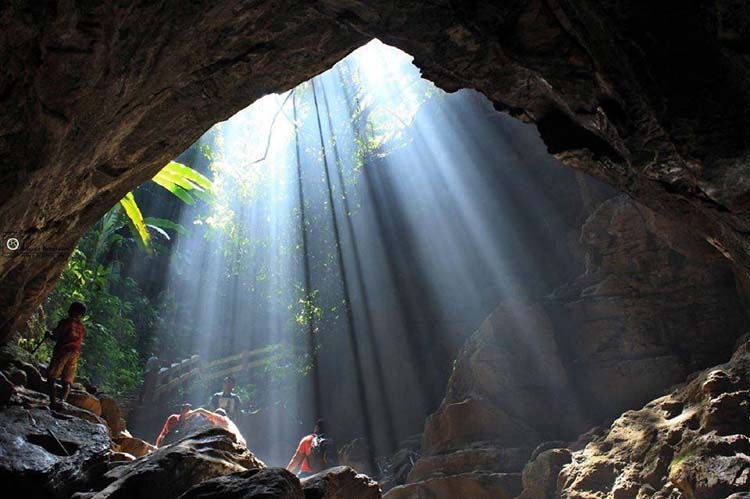 Enjoy the early morning view of the cloud of the valley from the resort. 8 AM: Breakfast will be served with Khichuri& Egg. 9 AM: Start journey towards Khagrachori town by Chander Gari. 1 PM: Reached at Khagrachoi town & lunch with standard Bengali menu. 3 PM: Visiting Alutila cave & Risang waterfall. You'll definitely love the Alutila Cave expedition with a fire torch which will make you feel old stone age. 8 PM: Dinner will be served at a local restaurant in Khagrachori town. Highway Non-A/C Hino chair coach will be provided. (Shyamoli, Shanti Paribahan) at 9 PM.
Included/Excluded
Dhaka-Khagrachari-Dhaka (Bus Tickets)
1 Night Accommodation at a Eco Resort (Sharing Basis)
Activities & sightseeing
Guide Service Fee
All Meals During Tour
BBQ & Mineral Water
All transportation in the destination location
Additional Services
Any Private Expenses
Tour's Location
Sajek Valley
FAQs
For Any query Please call: +880 1613 66 44 88 Email: info@touristsignal.com Facebook Event: https://www.facebook.com/touristsignal/
You might also like
error:
Content is protected !! © Copyright touristsignal.com, 2021, All Rights Reserved